Welcome to the JS Automotive Site!

On this home page we'll introduce our business and highlight important areas on our site. You will learn about our Mobile Mechanic services.

We hope you'll find the information you need on this site about our company and the products and services we provide. We look forward to working with you.

Please get in touch to offer comments and join our mailing list.

Come in! See what JS Automotive has to offer!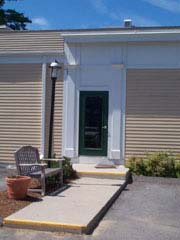 JS Automotive
16210 Hart Rd.
Montville Twp., Ohio 44064

Phone: (440) 968-0110

Fax: (440) 968-0110

Cell: (440) 539-2886